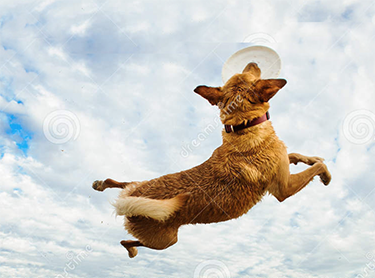 GreenDog will be your agile, energetic and responsive partner.
GreenDog Campaigns
– for progressive candidates, campaigns and causes
"When you run, we run with you!
Whether you are running for elected office or have an important public policy or initiative contest to promote, GreenDog is ready to run with you.
At GreenDog Campaigns we provide our clients personalized service and a campaign tailored to your specific needs, offering a full spectrum of strategy, consultation and communications services.
About us:
Based in San Rafael, GreenDog was founded by political consultant Dotty LeMieux in 1998. Our team of strategic partners brings the talents of winning designers, producers, and polling experts to bear on your campaign. This allows us to provide competitively priced, personally crafted services.
We are known for punchy graphics and direct mail that delivers your message on time and on target. We help you craft your campaign from plan to GOTV.
Because we limit the number of campaigns we take on, you are assured of attentive and effective service. Our 75% "win rate" with female, first time and progressive campaigns and causes proves it!
Contact us today at 415-485-1040 or email us.
What We Do
GreenDog Campaigns offers just what your campaign needs, from research and polling to direct mail and electronic media.  We are competitively priced and deliver high quality … always.  We leverage a combination of strategic partnering and a deeply personalized approach to meet your unique needs and goals.
Our Services
Strategy, team building

Developing your custom map to victory

Guiding your campaign management and fundraising

Research, analysis and polling

Branding, messaging and framing

Campaign Communications (direct mail, TV, radio, online advertising, print media)

Targeting and field development

Coalition building

Coaching for appearances and debates

Crisis communications/PR
Our services are competitively priced to deliver the highest value — you never get more than you need but are assured the highest quality. 
Here's what a few of our clients have to say about GreenDog Campaigns.
Testimonials:  
"GreenDog Campaigns provided excellent services from strategy to mail to helping us reach the right voters at the door and on the phone. We were in the top two in a tough primary of eight candidates and went on to win a hard fought general election for County Supervisor, defeating a three-term past Supervisor.
All the way through, the GreenDog team was professional, caring and responsive to the changing needs of our campaign. We couldn't have done with without them"
— John Haschak, Supervisor, Mendocino County 2018
"GreenDogs was a huge part of the success of my campaign. They created a beautiful literature piece and took care of all my mailing needs. Their sound advice and tips for reaching out to voters and supporters was invaluable. I would definitely recommend them to anyone looking for campaign support."
— Ginger Dunne, Solano County, County Board of Education, 2018
"GreenDog Campaigns worked closely with me on my campaign for Supervisor. They even took photos for my campaign mail and website. And the use of humor to help get my message across was the perfect winning touch. They really go the "extra mile" for their clients."
— Heidi Hall, Supervisor, Nevada County
"Dotty and her team provided excellent service and support during my campaign for Los Gatos Town Council. Dotty's company was professional, provided creative solutions to meet our objectives while remaining in budget. She was available 24/7 during crucial periods in the campaign and was able to respond to our needs immediately. I would recommend GreenDog Campaigns to all "first time" candidates as well as candidates running for re-elections."
— Rob Rennie, Vice Mayor, Town of Los Gatos
"GreenDog Campaigns helped me keep my focus in a heated and lengthy election process that included both a primary and a run off election. We stayed on message and were successful on November 4th!"
— Shirlee Zane, Supervisor, Sonoma, District 3
"I have had so many compliments about running an excellent campaign. The whole message, image and look of the campaign was just outstanding and you managed to find my voice in developing the campaign materials."
— Greg Brockbank, San Rafael City Council
"Dotty and Lise, I really appreciate all GreenDog did for my campaign. I am just thrilled and it is doubly sweet to be the top vote getter."
— Diana Conti -College of Marin
"Dotty gave us solid advice on the "No on Measure K" Campaign, and helped bind a committee together to move forward and eventually win."
— Tiffany Renee, Petaluma City Council member and organizer, No on Measure K, sewer and water rate rollback referendum.
"Thanks for all your help. You are the best!!"
— Richard Benson, Marin County Assessor
 "GreenDog was invaluable for my campaign strategy, message and mail program, without breaking the bank. My race was a success due to their expertise and efficient operation."
— Whitney Hoyt, Sausalito/Marin City School Board
Satisfied clients have included candidates for:
Town and City Council:
Congress
Water Board
Special Districts
County Supervisor
State Assembly
College Board
School Board
Sheriff
Assessor
District Attorney
Judge
In addition we've partnered with organizations to:
Support smart planning
Protect natural resources
Limit development
Uphold existing regulations
Raise public awareness about environmental issues and policies
Support worker protections, rights and interests